An earthy warming drink when you rather relax than wake up
So I'm back from a bit of a hiatus, but I'm glad to start an announcement here. This is the first installment of a series of recipes I'm working on as sort of a peripheral Etheric, the sequel to Daniel Swensen's Orison.
As a quick pitch Orison is Daniel's first full length novel, a tale of the young thief Story, set in the grim, dirty city of Calushain. I loved the vivid imagery and the amount of agency given to the young female lead. It's a welcome addition to my bookshelf. It's very well reviewed, so if you want to know more, don't just take my word for it.
I'm very excited to collaborate with Daniel, in that I'll be helping to add some flavor to his sequel, by creating some recipes that his characters will come across in his world.
For this first installment, Daniel mentioned that some characters would be taking tea with one another. I thought it would be great to actually make a new tea recipe, so I decided to tweak some barley tea, which my family has been playing around with lately.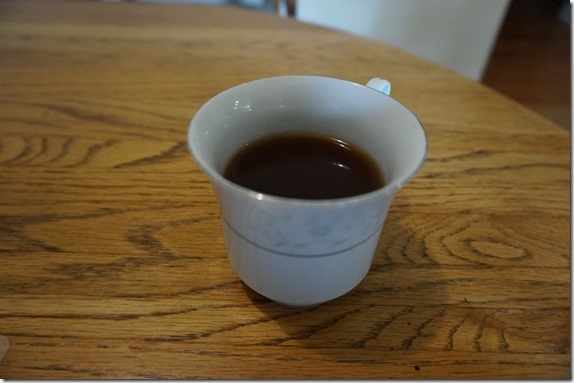 If you want to skip to the recipe just click here.
In true geek fashion, I actually learned about barley tea from reading Great Teacher Onizuka, when the title character (not really a spoiler) used a vast quantity of barley tea to turn the school water system so that it would dispense a tasty beverage.
Curiosity piqued, I eventually purchased some to try on my own, and it became a smash hit with my parents when I had them try it in lieu of green tea at night.
My dad being who he is, figured that we could make it ourselves. And we did, so I used it as a base to make the first recipe for this project with Daniel.
Here is one cup of barley, purchased from the friendly neighborhood Sprouts.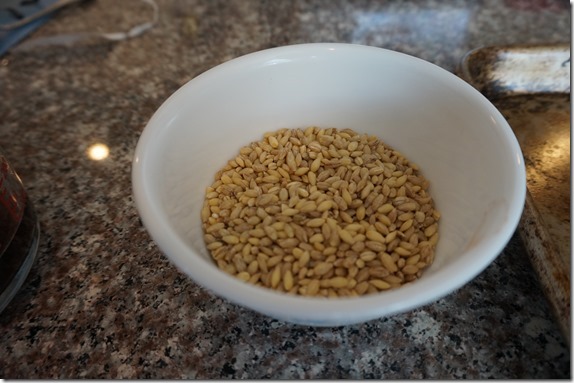 And the twist. Here's some Hershey's Cocoa. I'm sure that a more exotic or fancy brand would serve even better, but this will work just fine. Sit tight, you won't need this for a while.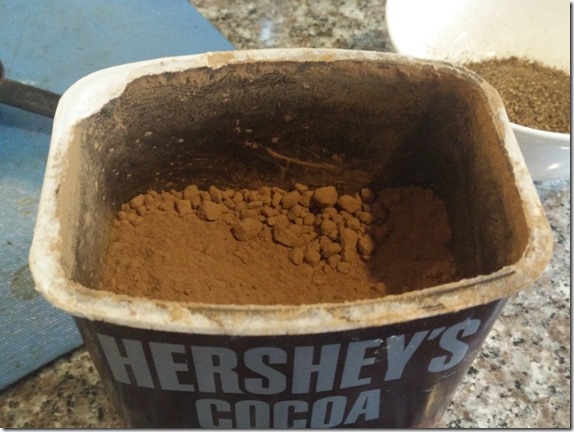 Now let's get to it.
Preheat to 400 degrees F (About 200 C)
Spread one cup of barley across a cookie sheet.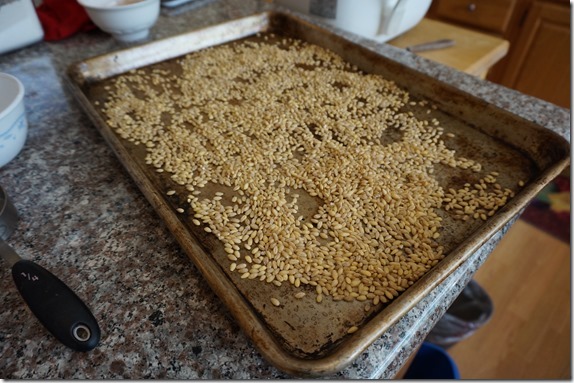 Place the cookie sheet in the oven and roast for an hour to and hour and a half, taking it out and shaking it every 20 minutes.
It kind of looks like popcorn in color after the first twenty.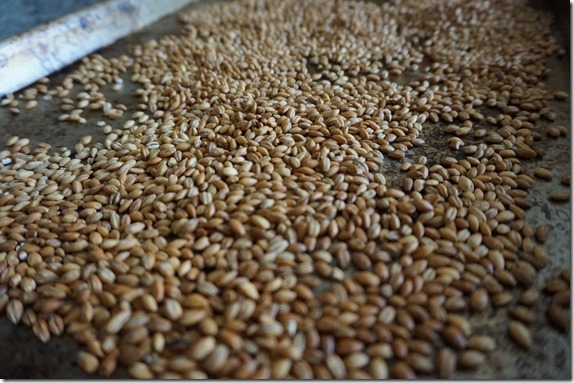 Deepens to a nutty brown.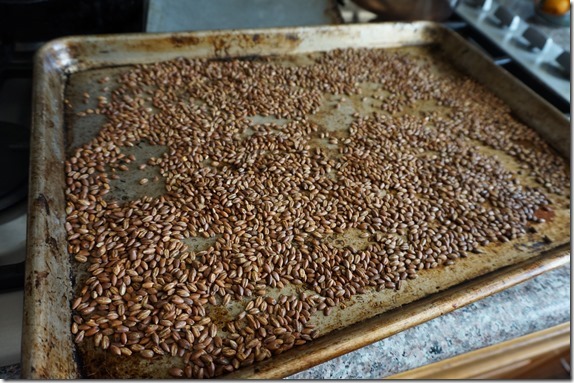 And turns this nice chocolate-brown after an hour. This is how I like it, good dark character but not totally dark. Some in my family prefer it taken that extra half hour or even more.
What's nice is that you can learn and adjust it to your liking after the first go around.
Let cool and store in an airtight container or plastic bag, and grind it as you need.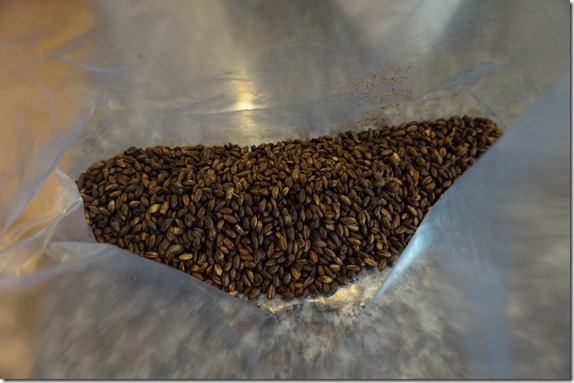 Hopefully you have a coffee grinder or some sort. I think if you have a lot of time, patience, and muscle, that a mortar and pestle might work, or maybe a molcajete.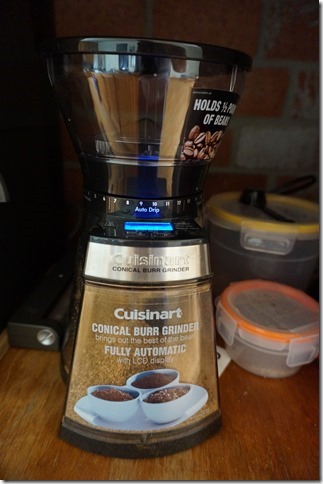 I find a medium grind works best.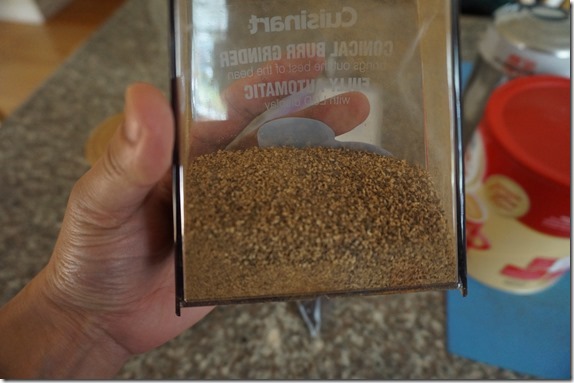 Now to prepare a two cup batch, get two tablespoons of the ground stuff.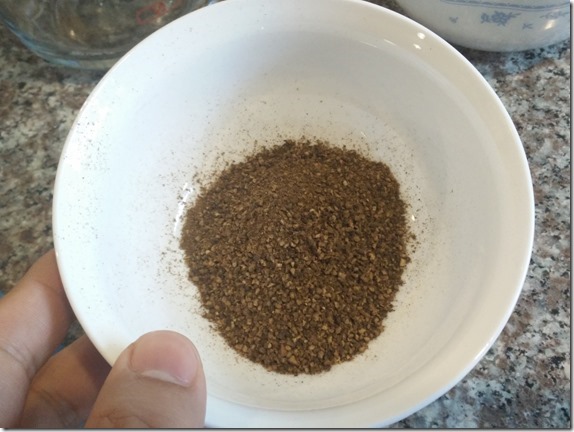 Then add a tablespoon of cocoa powder, and mix it up to coat the barley.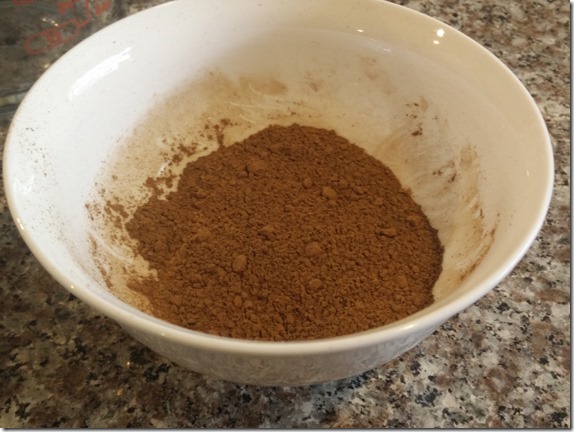 Place into a coffee filter. The metal mesh kind works a treat.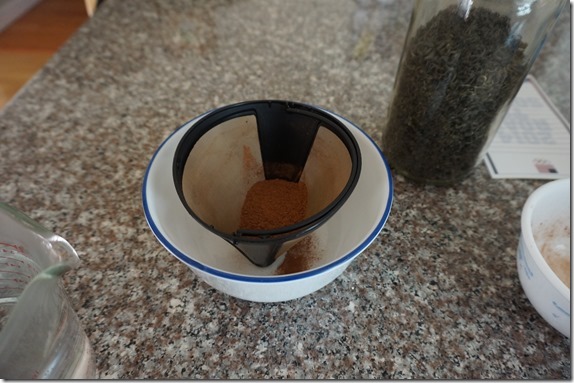 Pour two cups of boiling water through. You may need to agitate it with a utensil, as the cocoa powder is quite fine and can slow the flow a bit.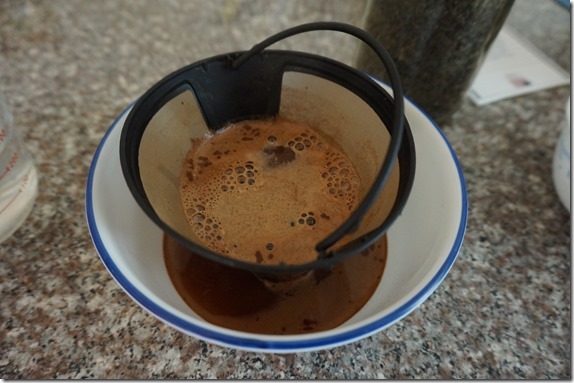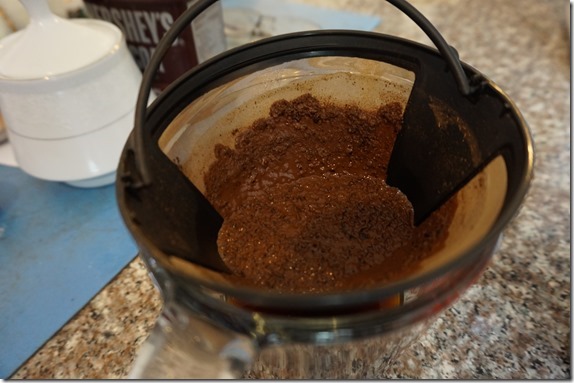 And there you have it, cocoa barley tea. Hopefully Daniel will think of a fancier name for this. (Nerd cred time, for any fans of Raymond E. Feist's Magician books, I kind of imagine this is what chocha might have tasted like.)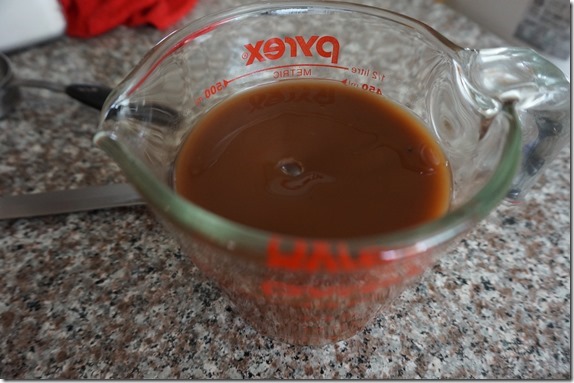 Pour into cups and serve, with cream or sugar to your liking, as the raw cocoa flavor could use a bit of a buffer.
If anyone can get a better focused picture of the liquid, I'd be much obliged.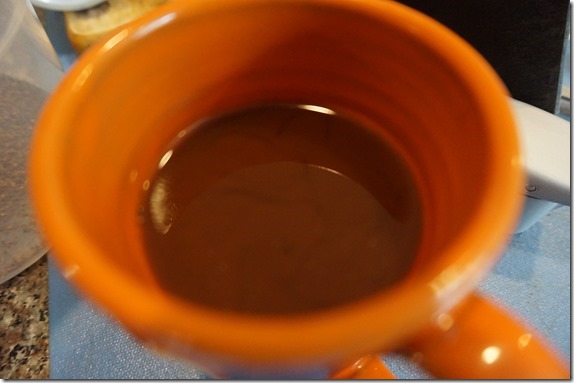 Recipes
Barley Cocoa Tea, (serves four small cups or one thirsty person)
2 tablespoons of ground barley tea (recipe follows)
1 tablespoon of unprocessed cocoa
1 cup of boiling water.
Cream (optional)
Sugar (optional)
Combine barley tea with cocoa, then pour into a coffee filter.
Pour over with boiling water. Agitate if necessary to make sure the water all goes through.
Pour into cup(s) and serve hot, with cream or sugar, or even more hot water to your preference.
Barley tea recipe, (makes many servings)
1 cup of barley
Special equipment: Coffee grinder
Preheat oven to 400 degrees F (~200 degrees C)
Spread barley over a cookie sheet, then slide into preheated oven.
Roast for an hour to an hour and a half to desired color, tossing every 20 minutes.
Let cool, then place in airtight container, grinding as necessary.
To serve, place in a tea filter or coffee strainer, and pour through with boiling or scalding water.
Other posts you may like: