Popsons' burger is so good it brought me out of blogger hibernation
I actually thought my first blog post of 2016 would be a review of 2015 (soon to come). But after serendipitously stumbling upon Popsons, and trying out one of their amazing burgers, I knew I had to change my plans.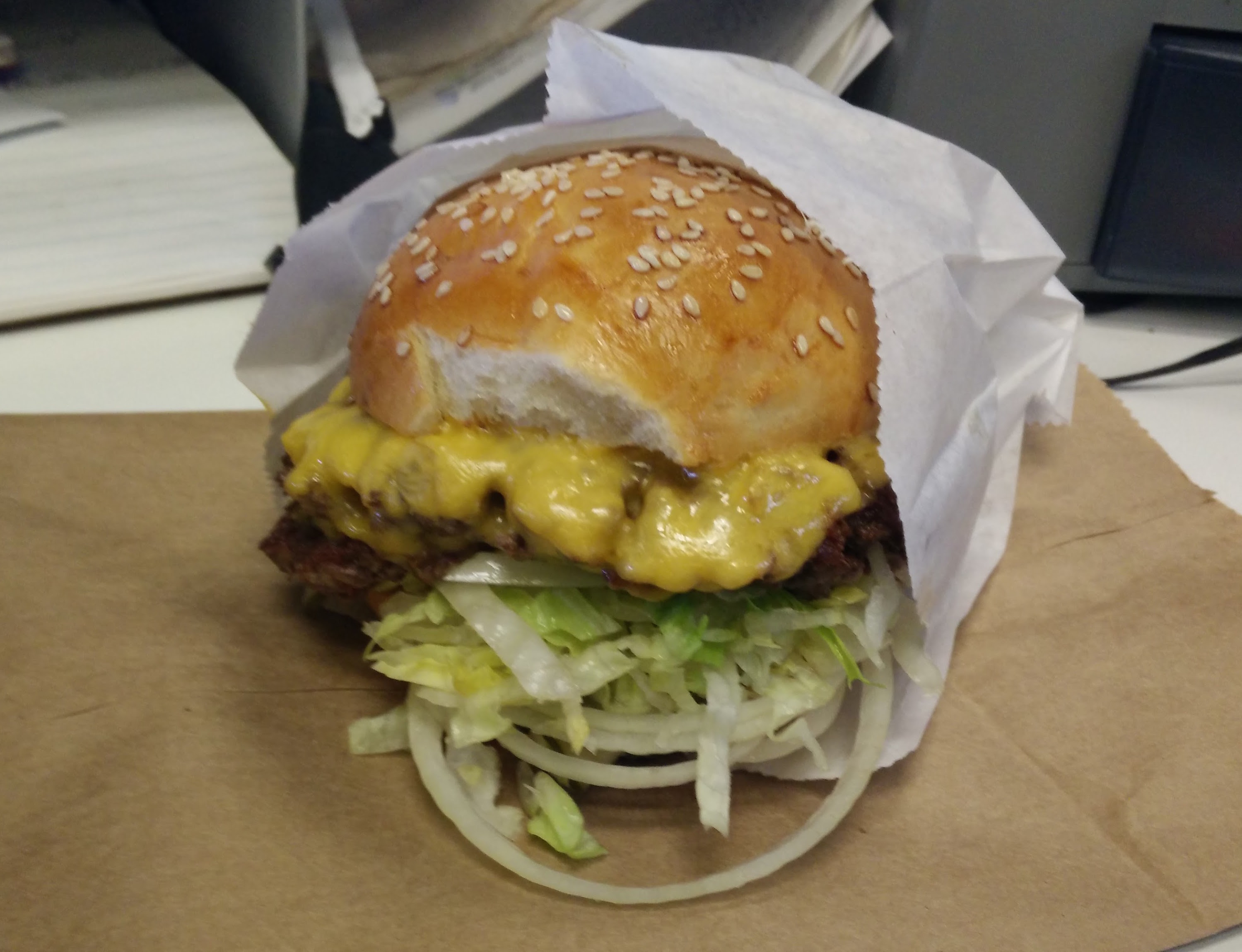 I mean, just look at how glorious that is. If you read nothing else, know this burger has my seal of approval. Popsons will be in great shape going forward so long as they can keep this quality up.
Popsons is located where Marlowe used to be, and later the location of their the side project Marlowe Burger. While the slight relocation of Marlowe a mere block down wasn't too bad a hit at all on the SOMA dining locations, the departure of the Marlowe Burger project was a great disappointment. The access to a great restaurant quality burger within my building, without the trouble of sitting down and fighting for a spot at Marlowe proper was a great spot well missed.
Well, sorry to say Marlowe, but that hole in my heart has been filled incredibly well by Popsons bold day one entrance into the location. Now, the Popsons burger isn't a new thing. Those in the know, know it from Causwell's and their various pop up burger project(s?), the most recent being Burger in the Mission. I only learned all of this today, but my ignorance? Consider it addressed thoroughly.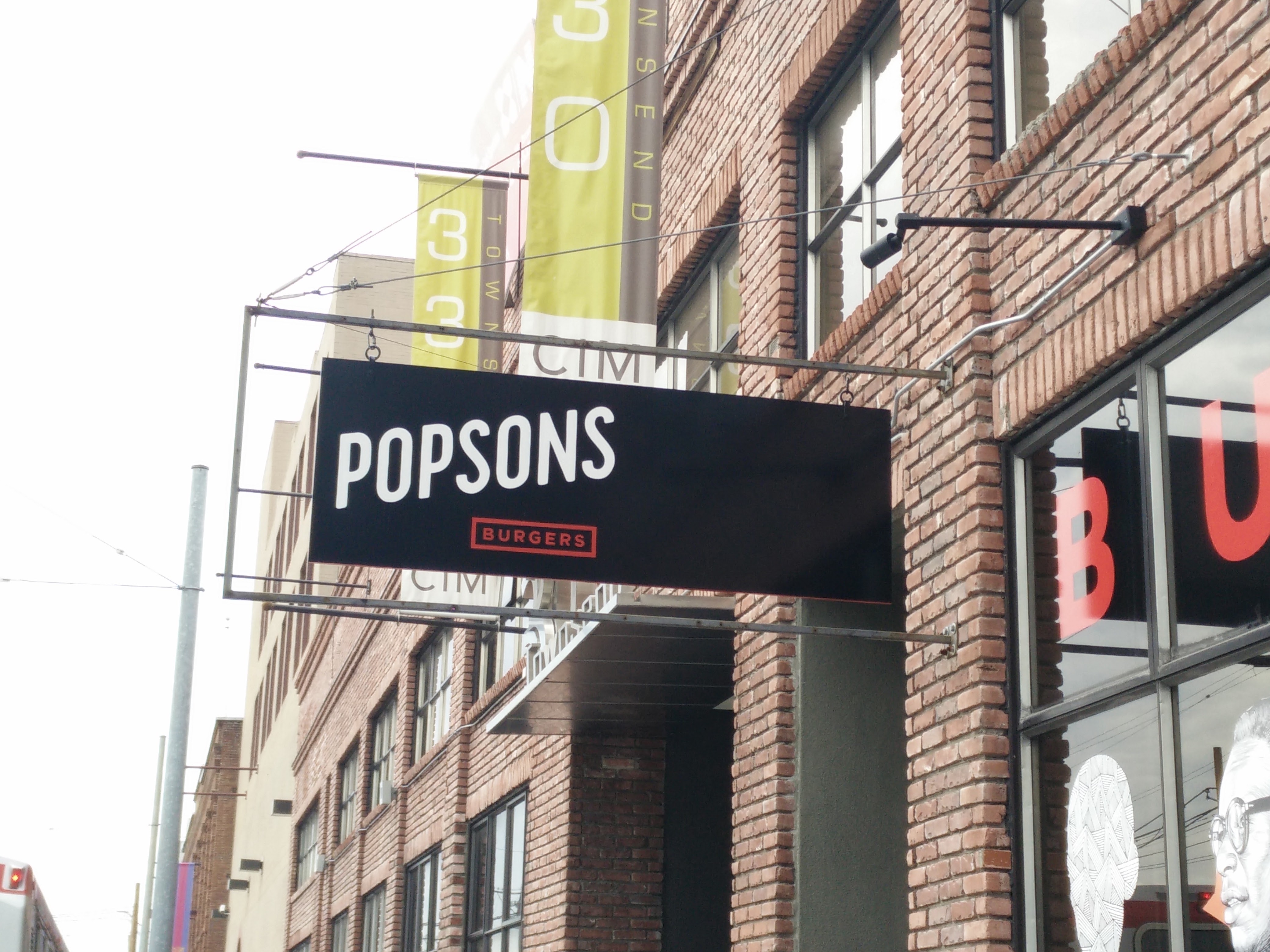 I stopped in only as an accident, fully planning on being a good boy and getting a salad nearby, but I came upon a coworker looking intently at the old Marlowe location, and I wondered what he was up to. I looked at the sign and the friendly staff invited us both in, but my coworker declined. Obviously, I did not follow his lead, and after a moment's consideration opted for a classic choice, the cheeseburger (why yes, make it a double), and a chocolate milkshake.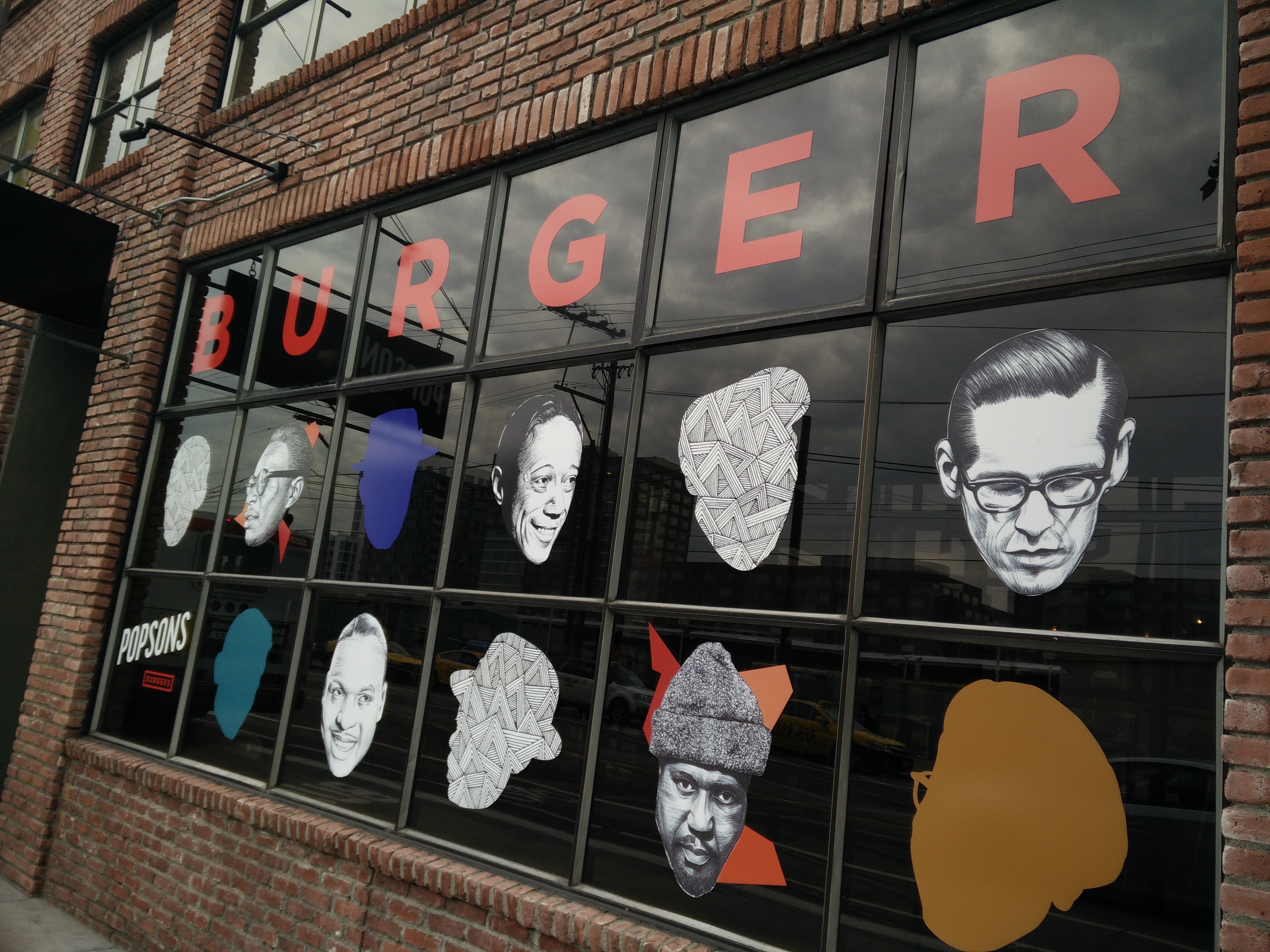 The options of the Chili Cheeseburger and Bacon Blue Cheeseburger will have to wait for another time. I decided against fries this time, for reasons unclear to me at the moment, but good in hindsight because the double cheeseburger was amazingly satisfying in and of itself. More on that later.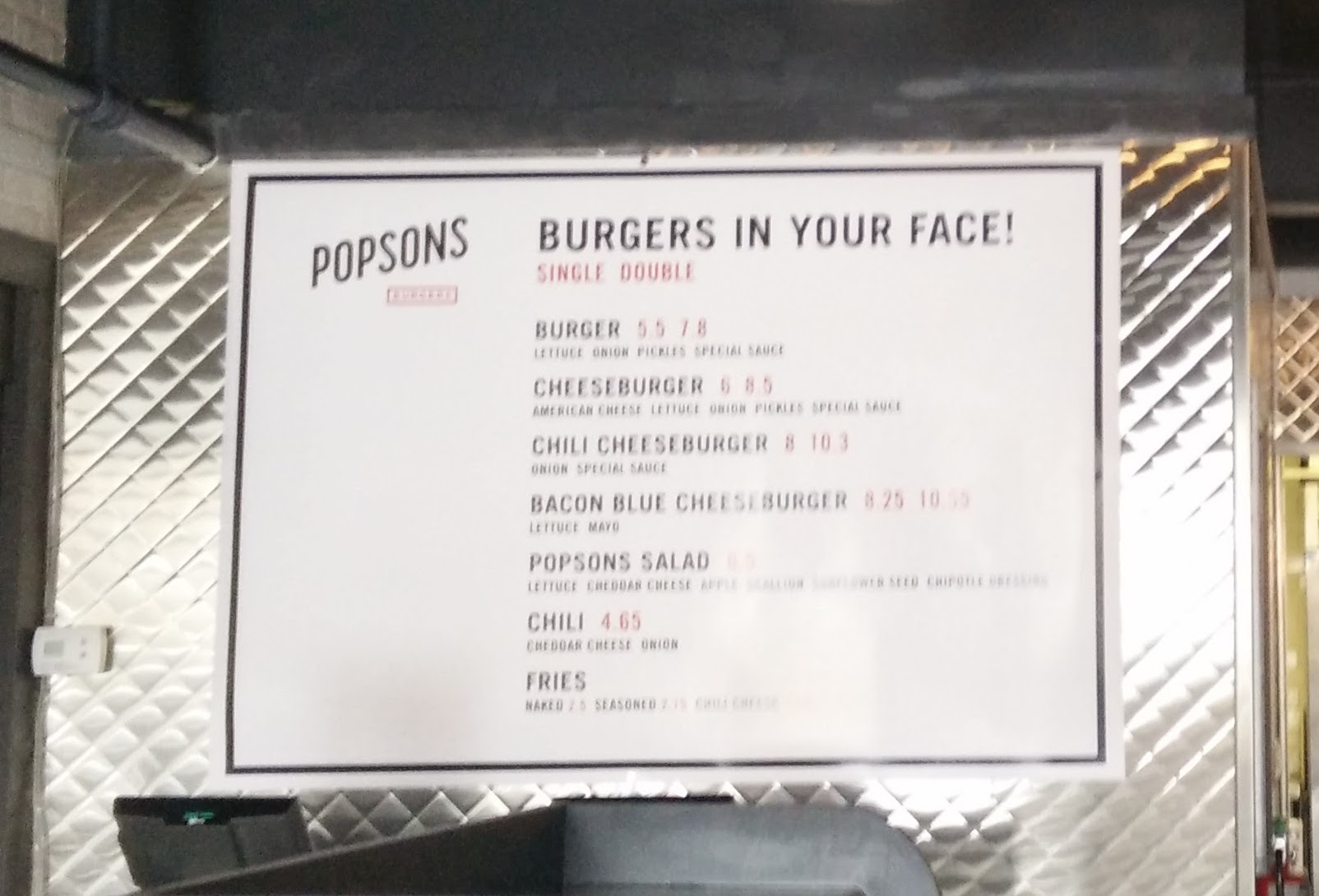 After a moderate but not too long wait, my burger (to go please) was delivered in a plain brown bag. You know the song My Favorite Things? This definitely fits the bill for a favorite thing in a brown paper package. The smell was promising, and a smiling employee indicated that my milkshake would be coming shortly, and after observing from a distance them whipping one up in those…. classic milkshake making things, I was ready to go.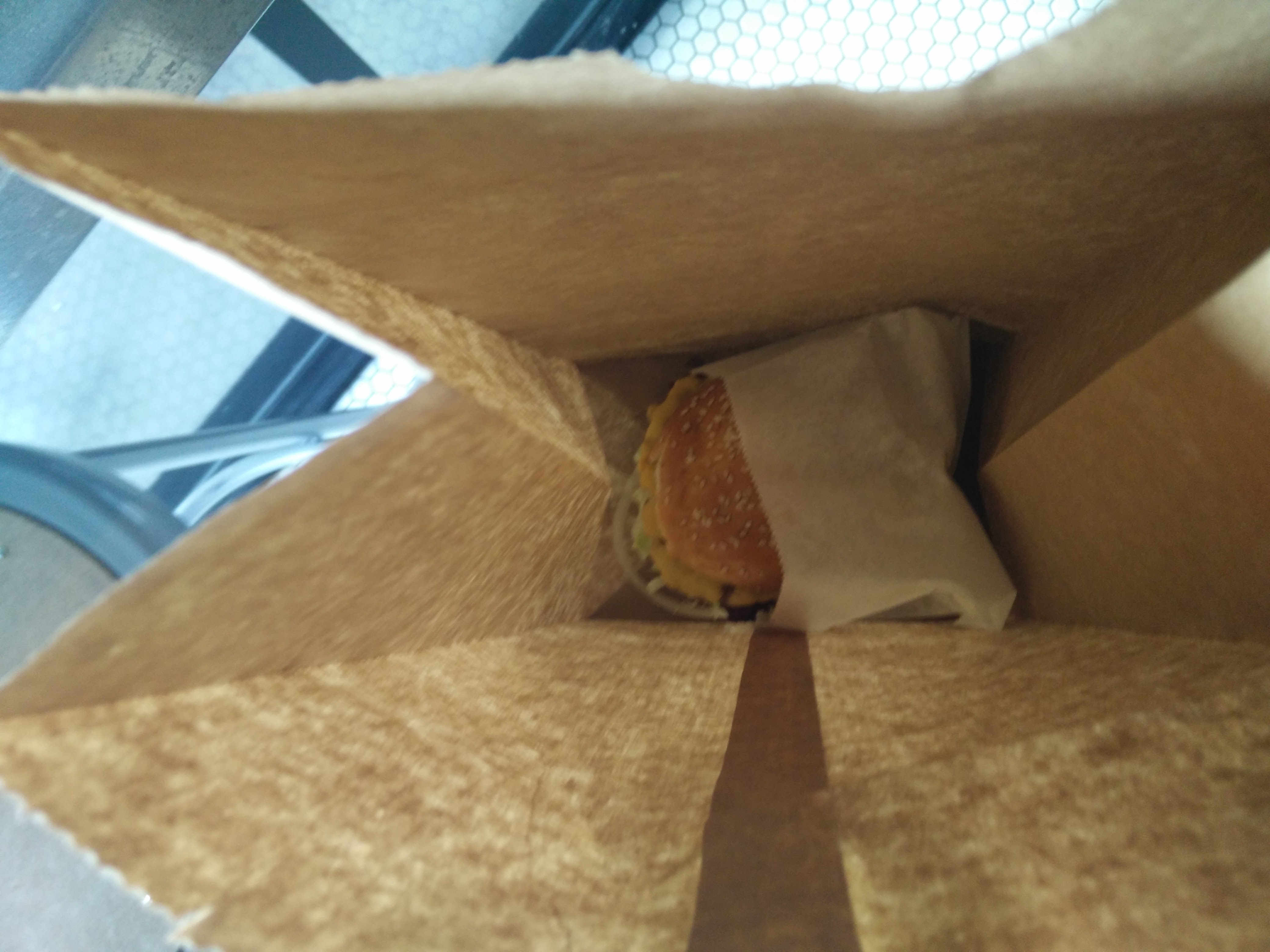 Not going to lie, I walk fast already, but I walked even faster to get back to my desk to see what had been wrought.
It was a glorious unraveling. While not the chili cheese or the bacon blue cheese, I find that to truly judge a restaurants' ability to deliver on a good burger, you must start with the basics. Beef patties, cheese, and see what else they give you. And did they ever give.
I can't think of anywhere else to put this, but when I try out a burger for the first time at a new, trendy and or fancy place, I often think "gee, that was pretty good, but I think I would have been just as happy with an In-N-Out burger." That was absolutely not the case here. At the risk of being too derivative, but the delivery was basically everything I wanted in an In-N-Out burger, but taken a notch or two higher (I still love you In-N-Out, don't worry).
I'll break it down. Two savory patties, well-seasoned and the right amount of grill and "cookedness" (char? it wasn't burnt at all) to provide an excellent biting sensation, covered with melted yet not distractingly melted cheese, I believe American. If you like a very juicy patty, you may be disappointed. Think more In N Out, less rare, but completely excellent. A well controlled amount of shredded lettuce and thinly cut raw onion, sliced pickles, and their sauce provided the perfect vegetal counterpoint to the impact of the beef and cheese. Sad to say I don't have the capacity to remember much about the bun, aside from a clearly good quality, topped by sesame seeds, and the right structural integrity to lend a solid supporting role to the burger as a whole.
The texture was substantial but not tough, and while eating the burger time went quickly, it is not a burger insubstantial in the slightest, where a diner could practically inhale it.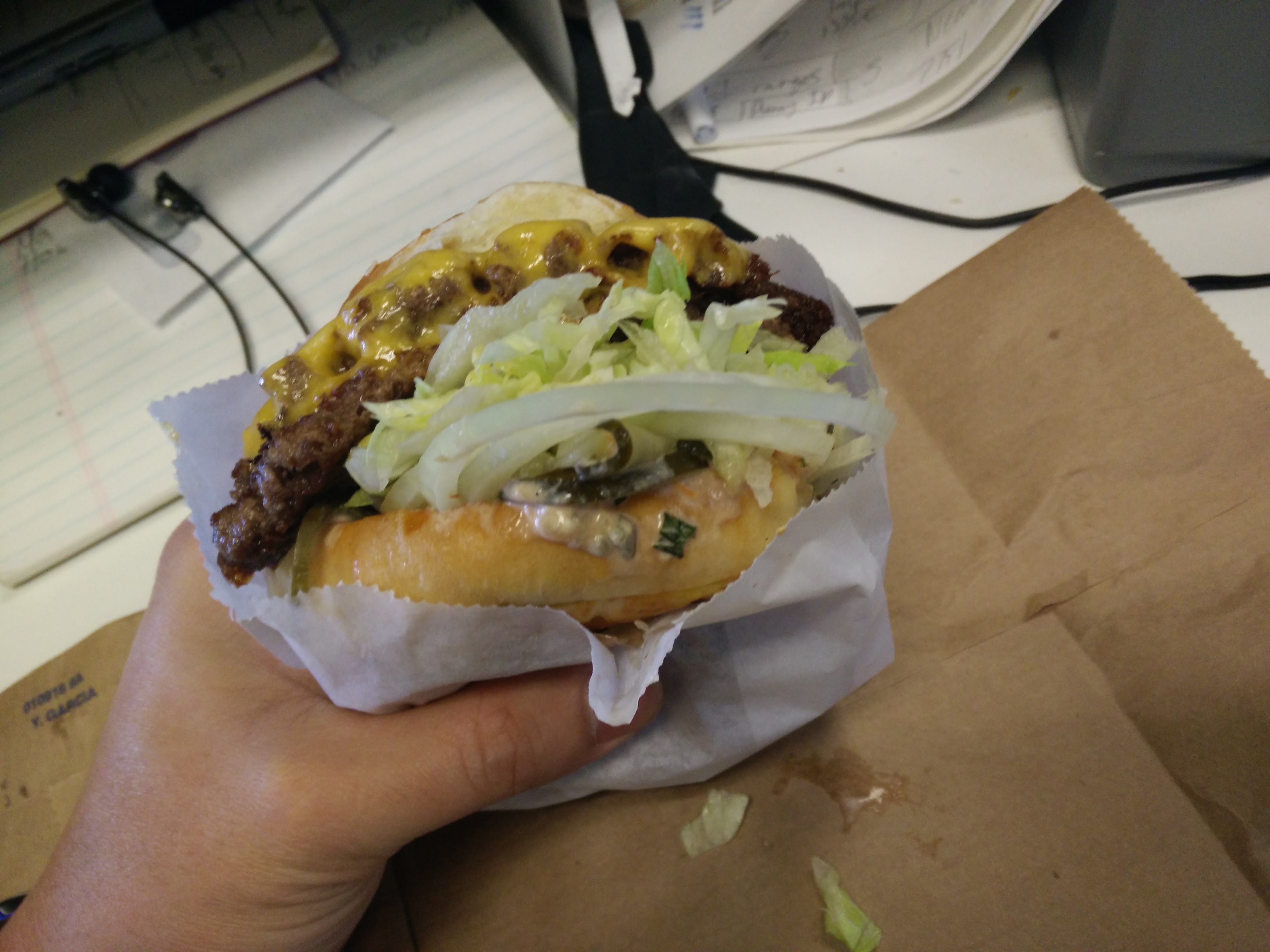 The shake itself was well executed. Thick but still drinkable, sweet yet not overly so, with an assertive cocoa flavor. I only wish they came in large. Maybe it's good they don't. Or maybe I missed the option.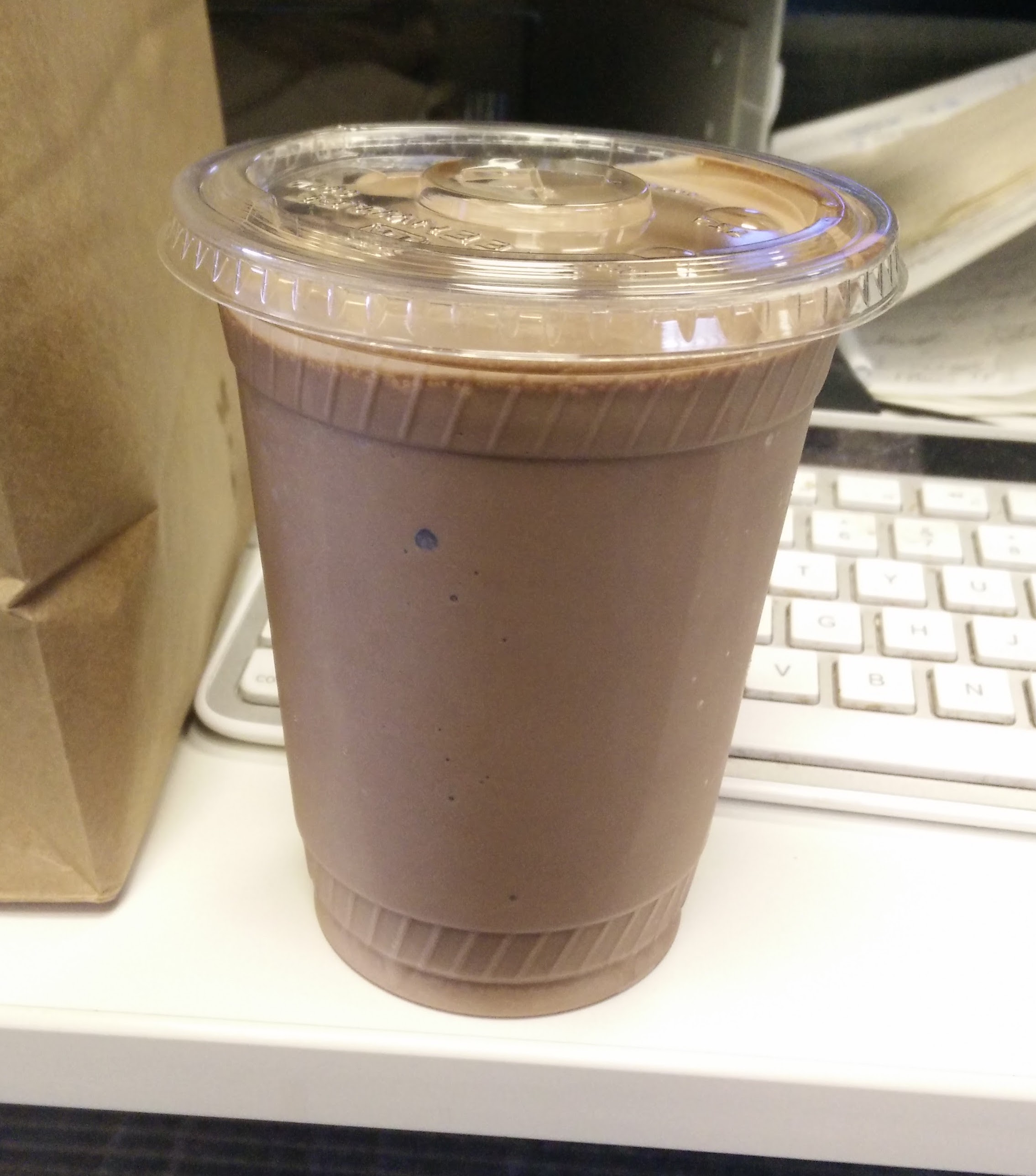 I didn't need the fries I thought about, as this combination was incredibly satisfying, keeping me full easily the rest of the afternoon, and pleasantly so.
There's probably more to say about the location, the stainless steel ambiance, and the unique artwork that replaced the quotations that used to occupy the windows when Marlowe was there, but that's all just dressing at this point. And you can learn about that and get some more pictures on the piece from SF Eater.
Everyone has different tastes, so I can't say this is the burger you've been waiting for. I'm just here to tell you that this is the burger that I've been waiting for.
Well, here's a picture of the inside. I'm feeling generous after that cheeseburger.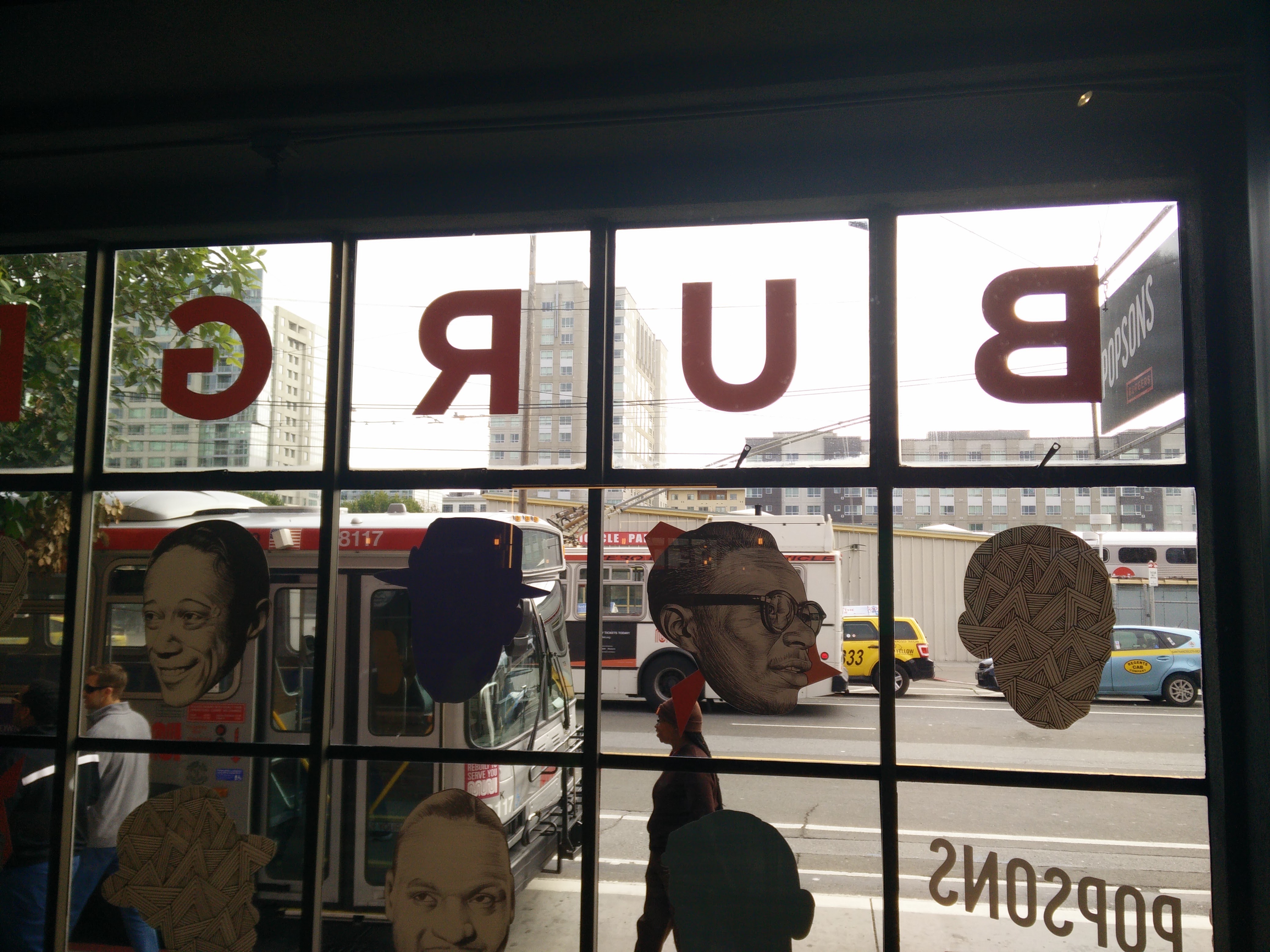 Review in a nutshell:
Restaurant: Popsons
Dish: Cheeseburger (double) and a chocolate milkshake.
Rating: 5 out of 5 stars, A+, my waistline better watch out. Service was smiling and great too.