A margarita with a couple twists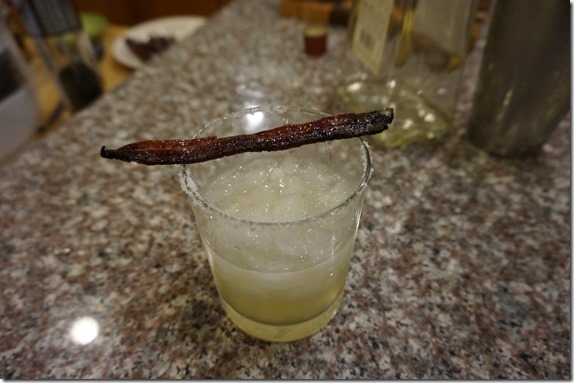 One night, I was browsing Facebook and noticed my friend Meagan Van Schmidt was celebrating the extremely adult decision to have margaritas and eat bacon for her dinner that evening. Inspiration struck almost immediately to develop a new cocktail, with a standard cocktail to base it on, a novel ingredient, and a name that rhymed with that ingredient.
I know that cocktails with bacon is not an entirely original thing, but still, the idea grasped me so firmly that I had to make it a reality. That and I'm not one to crush a friend's dreams once I've uttered it aloud.