Hey readers, it has been a while, and I promised to give an update post on where I've been and what has been going on. Well, here it is.
Things officially got crazy for me around the end of 2012, and here we are, almost at the end of 2013. I had mentioned that I was substituting, and seemed well on my path to becoming a teacher. Plans switched suddenly and thanks to some connections, I ended up working at a startup as a QA Analyst. I think I've managed to become even geekier by landing a job in tech.
It's been a blast and I'm still having a lot of fun there. I'm not going to say what the company is here, but if you snoop around enough I'm sure you could find out.
I will post this picture of Maisy though, who is often at the office.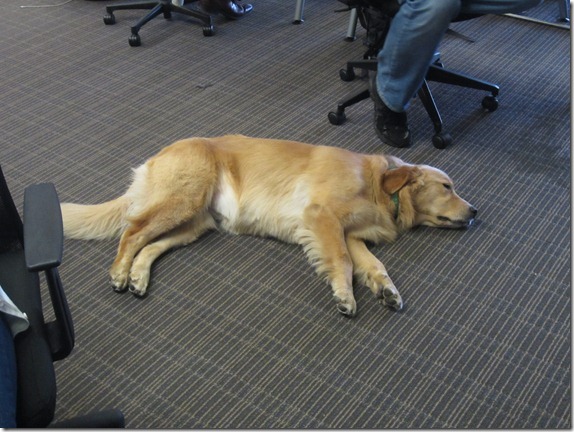 Her title is Officer of Morale, and she does a damn good job of it too.
In between the transition between the teaching program to being a QA analyst a few other things have happened as well. I've seen the rise and fall of a number of Kickstarter projects, and actually received some rewards. I'll stay positive and highlight some of what I've actually received from some of the better run Kickstarter projects.
One of the more "historic" Kickstarters was the first GaymerX convention which I attended this year. It was a really cool event, considering it was the inaugural one. Definitely a few hiccups in my experience, but I'd consider going again for perhaps, so long as I had the right crowd with me.
It definitely had some awesome guests.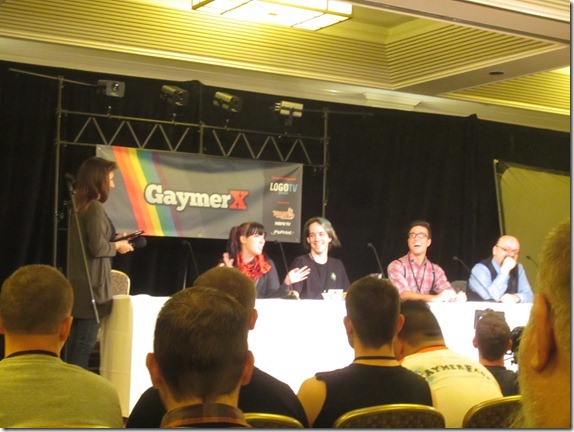 Jamie Noguchi of the Yellow Peril webcomic ran one of the most efficient Kickstarter projects I've seen to date, and delivered this batch of pledge rewards in pretty fast order.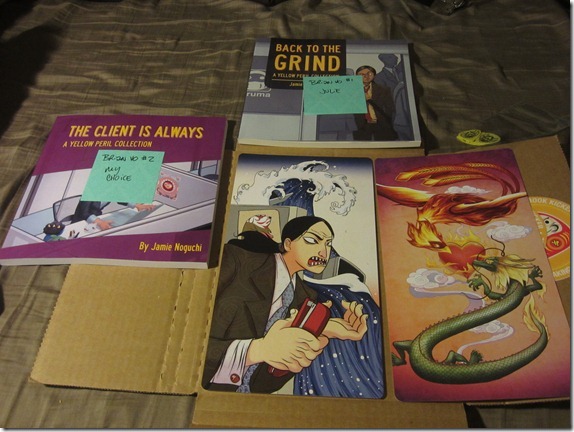 The last one I'll mention is the Black Torch Anthology, which I only happened to come across since it was local to Fremont, where I am living currently. Turns out the creators were super cool people, so I actually interviewed them for Crisp Comics (which you should check out by the way).
I'll need to do a deeper review later, but as an anthology, I will say with so many stories inside, there should be something for just about anyone.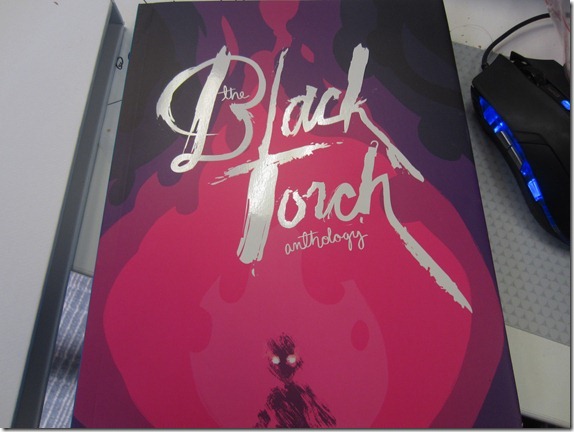 Now for the food! I definitely have not stopped cooking. In fact, having steady work since last year allowed me to try some new things out.
I supported the organic CSA for a bit. It was very cool trying new vegetables, but I found the quantity a bit lacking.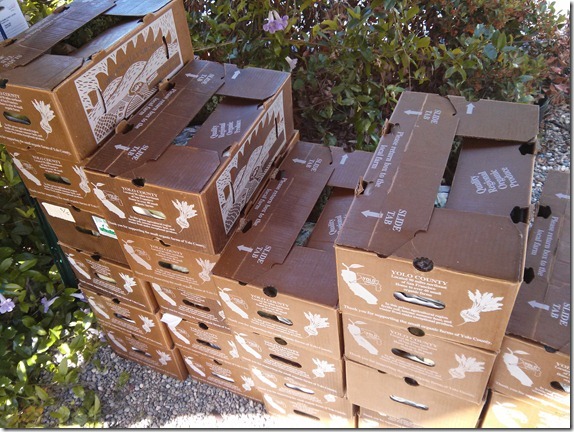 Very fun to experiment with for a bit though, and it has definitely increased the household's ongoing kale intake.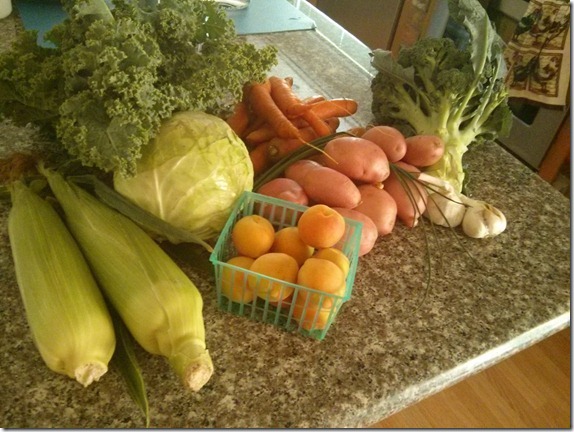 I was also able to commission this chef's knife from Don Nguyen who's work I first saw on Reddit. It was pricy but incredibly worth it. It's not quite as shiny and has quite the patina development on it now, but every one of those discolored stripes has been earned cooking some great food.
Speaking of food, I've managed to squeeze in some experimentation. Making some Chinese Style steamed buns for my dad's roasted duck for example.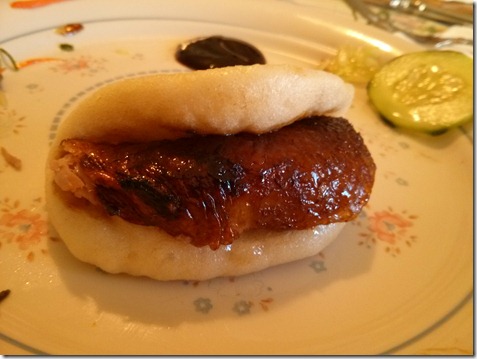 For another example, an apricot, peach, and basil sorbet (accompanied by a homemade vanilla wafer and some vanilla ice cream).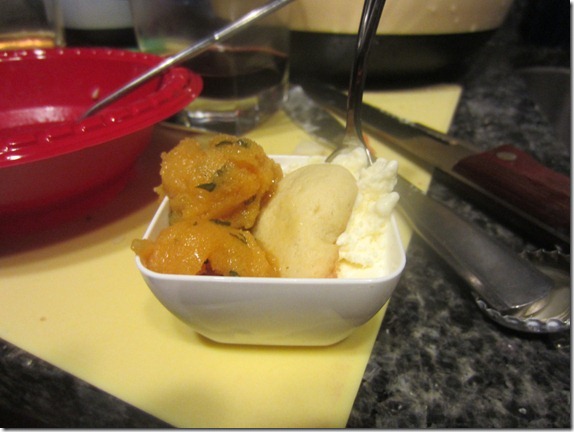 That happened to be served at a The Local Strangers living room show in Oakland, where I had the pleasure of one-shot catering on a magical summer's night. It was a great night of food (if I might say so myself) and music, provided by the extremely talented duo. Their CD has been in my car's CD player for quite a bit of time, I'll tell you that much.
Oh hey, you can see one of the performing duo, Matt, enjoying the heck out of one of my root beer sauce glazed ribs. Doesn't he look happy?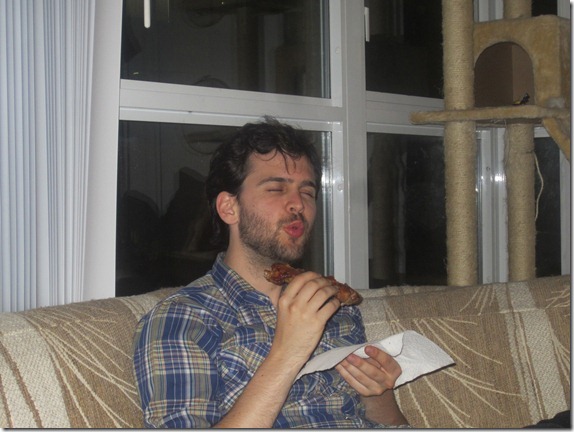 Finally, I'll say that thanks to being employed again full time (and it feels so good) I've been able to eat out a bit more. Sometimes by necessity at lunchtime (as seen below). I've also been able to check out some more of the more notable local eateries, so hopefully I'll be able to write some reviews soon!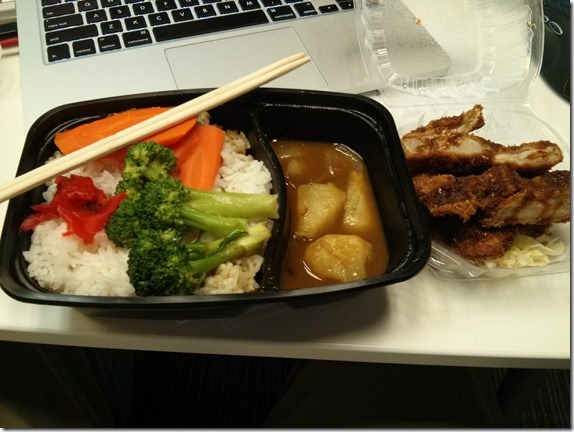 Well, I hope that was informative and enjoyable. Until next time, and I will try to make it not too far off.