Hi, and thanks for checking out the new post. I know it's been a while, and I'll do one of those "sorry I've been gone, here's what I've been up to" posts later, but I don't want to cheat you guys, so for now, here's an actual recipe. Today, I made Parisienne Gnocchi for the first time.
Prior to this experience, my experience in both making and eating gnocchi has been with potato gnocchi, which seems to be a bit more common.
Parisienne gnocchi on the other hand has no potato at all, and instead is made from pâte à choux. It's somewhere between a dough and a batter to be honest, not quite fitting neatly into either category. I've used it before to make gougeres, so I was curious to see how this different this application would be.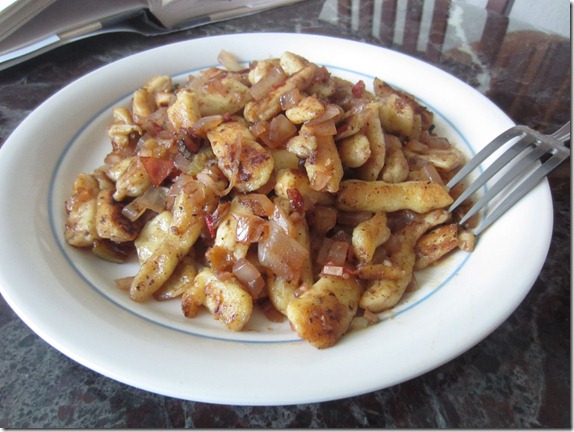 Pillowy, savory, with just enough of a bite to be substantial with a nice hit of cheese to let you feel positively spoiled when digging in, this is one hell of a recipe that I'll definitely be using in the future.
It's a very versatile dish, and in Michael Ruhlman's Ratio (where I adapted this recipe from) all sorts of delicious suggestions are made, from clam sauces, bacon and corn, or even butternut squash are suggested.
Today I kept it simple with some tomato based approaches, detailed herein.