Well, it is the eve of Thanksgiving, so I thought it would be appropriate to share one way I like to work with my leftovers. Don't get me wrong, I love turkey sandwiches as much as the next person (with leftover gravy, cranberry sauce, and stuffing too) but sometimes you want something warm and filling. These are actually pictures from last year that I've been holding onto for precisely this occasion.
It does take a bit of time to make this turkey soup, which calls on you to make stock from the bones of your roasted turkey. So you'll want to get started early, and maybe have a piece of pie for breakfast, or make one of those leftover sandwiches to tide you over.
And yeah, a great way to use up those bones, and this approach to leftovers really appeals to my holistic approach to using ingredients and stuff in the kitchen.
This won't precisely be a recipe, but more of guidelines really.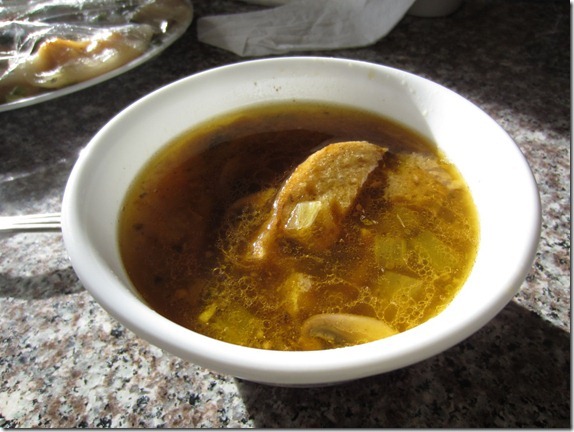 Man, I've really been stuck on soup lately haven't I? Don't worry, I'll make other things soon.
But back to the soup.
Roasted a turkey? Great. Get those bones and start hacking off some nice pieces of meat and reserve them. If you don't feel like being thorough, that's ok too. The meat will add flavor.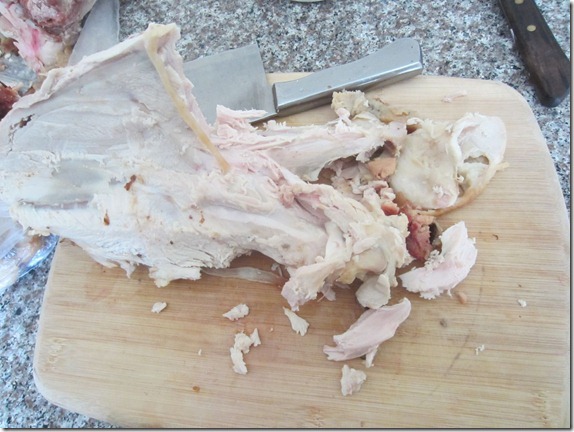 Throw the bones into a big pot, then cover with water.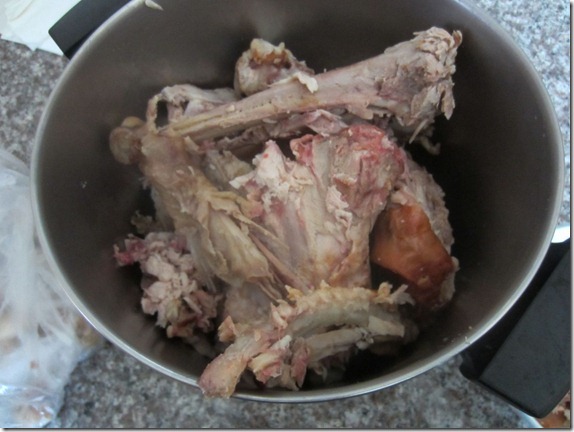 Place over very low heat and simmer for at least an hour, but ideally three hours or so. Since this is already cooked bones, no need to bring it to a boil first. We're just trying to extract the flavor.
While you wait for that stock to work itself out, you can go ahead and get the other ingredients ready for the soup.
You can't go wrong with a mirepoix: Celery, onion, and carrots.
Other trios will work as well if you're missing one of these, such as a soffrito (onions, garlic, celery) or refogado (onions, garlic, tomato).
If you have other vegetables that weren't used up in the Thanksgiving meal, now's a good time to use them up. I had some lovely mushrooms that I really wanted in the soup, so I went with that.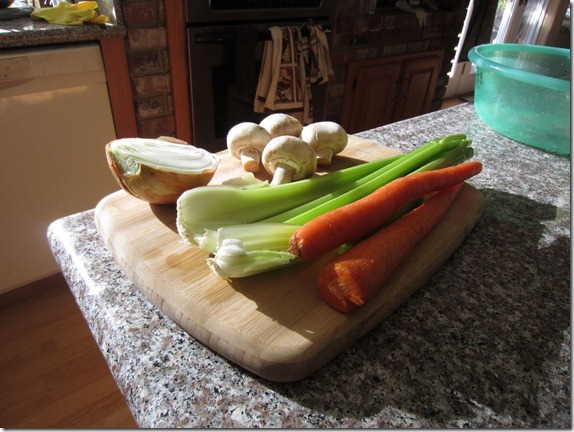 Peel then dice the onion, celery, and carrots. Slice or chop any other vegetables you're using.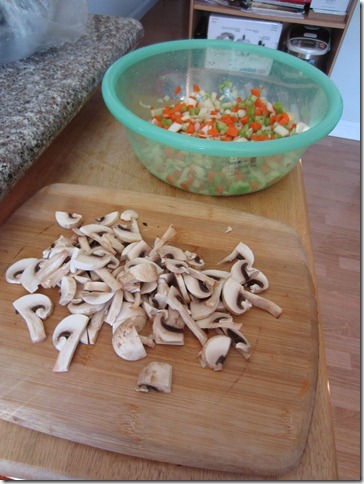 When the stock is done, you can get started on the soup proper.
Now add some pure olive oil or vegetable oil into a heavy pot over medium high heat.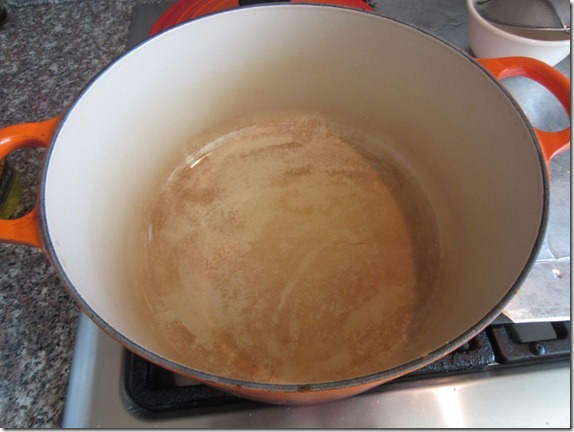 Add onion, carrots and celery and sautee until soft. If you have some other hard vegetables that need longer cooking, such as bell peppers, add them in now.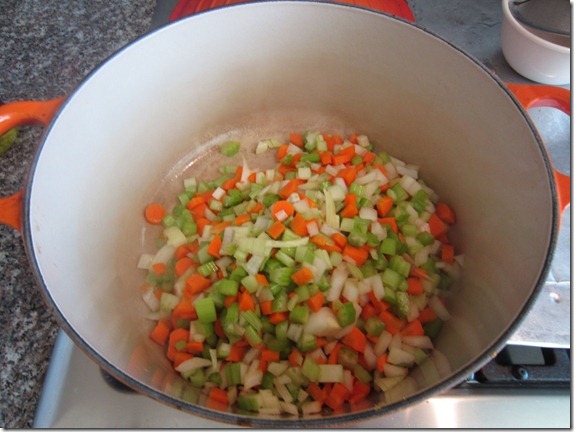 If you like to add a bit of powdered spices, now's a good time to do it. Paprika, cayenne, or even curry powder could work depending on what you're in the mood for.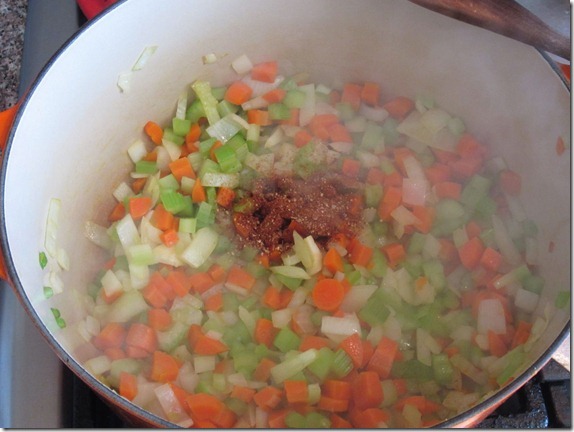 You can add the cooker quicker ingredients, such as mushrooms, in later after you've cooked the mirepoix some.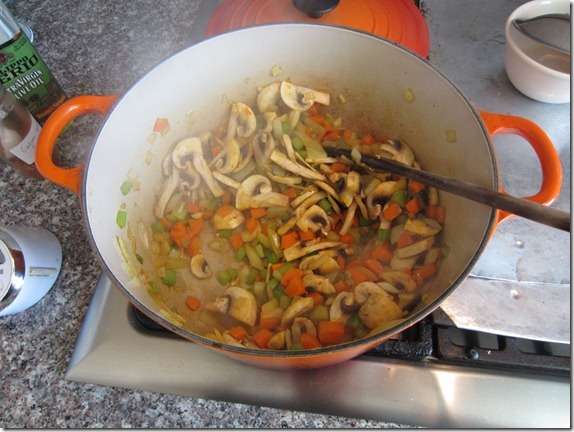 Now lets add that stock.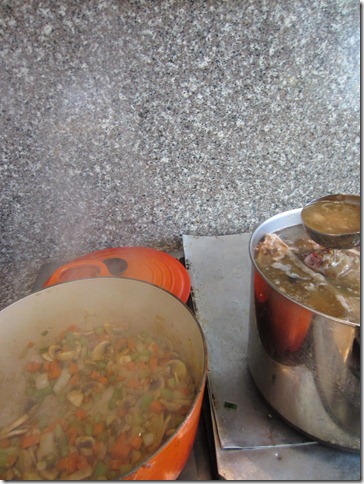 Add enough until you feel it's enough. If you like it your soup thick and hearty, add less. If you prefer it, well, soupier, add a lot more stock.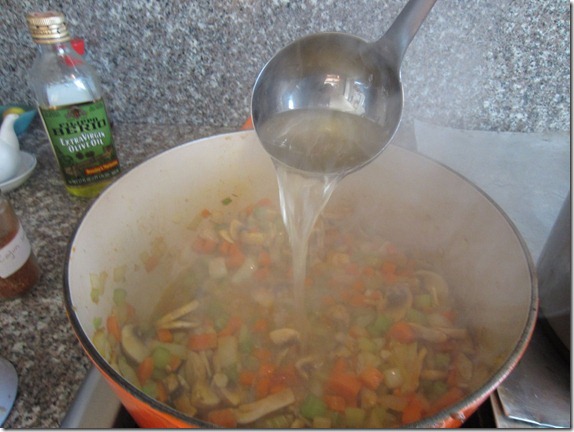 Bring to boil.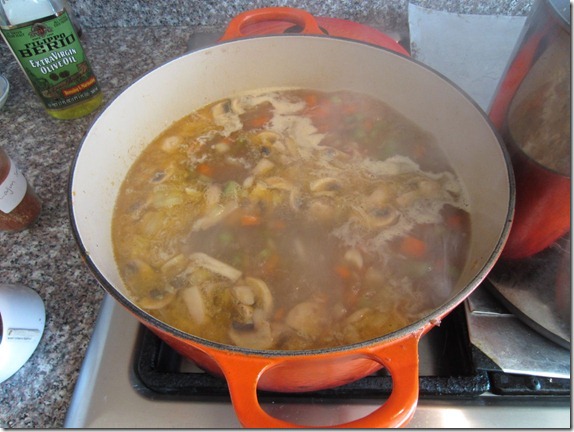 When you think the vegetables have cooked to a desired temperature, time to add some of that reserved turkey meat.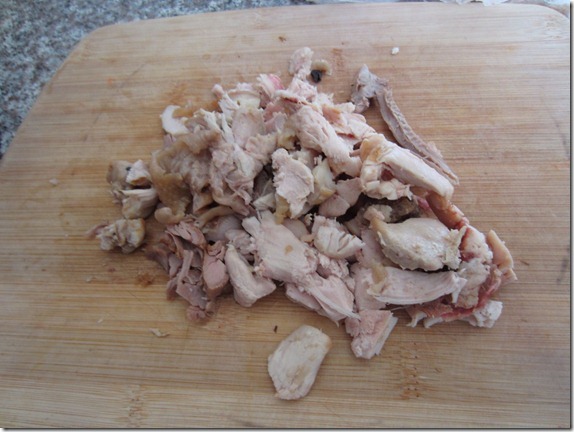 And say, if you have a more exotic ingredient like turkey fat roasted croutons, well, who am I to say you can't throw those in?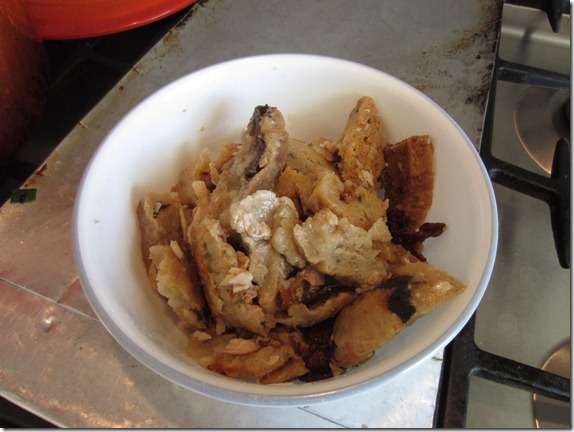 Though this may up the fat ratio a bit. Exercise caution, prepare antacids.
Season soup with salt and pepper to taste.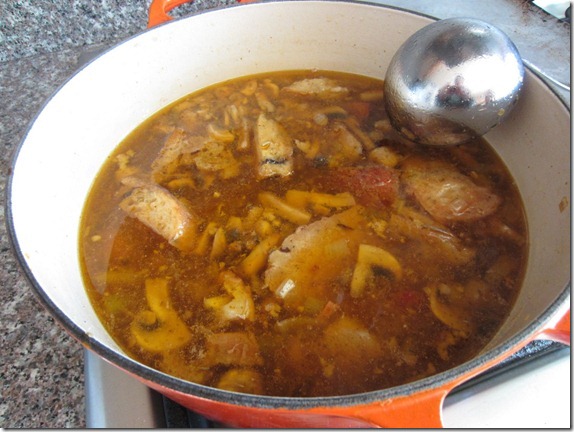 Continue cooking until all ingredients are heated through.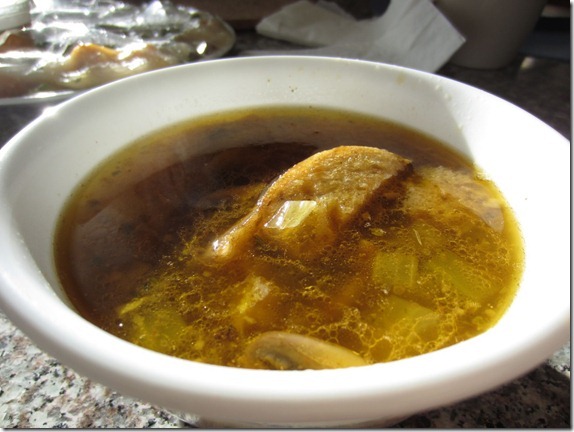 And enjoy.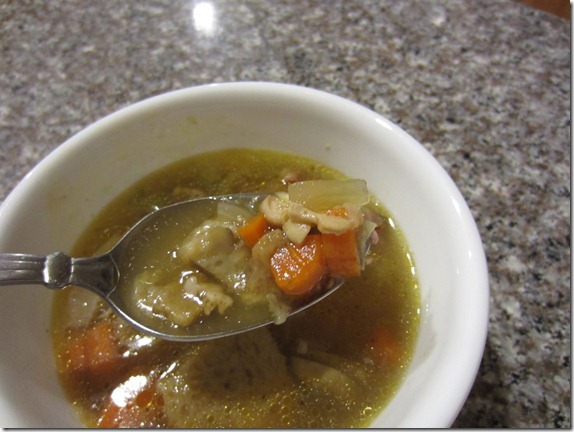 Have a wonderful Thanksgiving if you do that in your neck of the woods!
Oh, if you're in a generous mood, could you check out this Kickstarter? My wonderful friends at JP DasBrew have some great swag for rewards in exchange for pledges!
Leftover Turkey Soup Guidelines.
Leftover turkey
Some combination of carrots, onions, celery, bell pepper, diced
Other vegetables such as broccoli, mushrooms, cauliflower, squash, etc
Flavor boosters such as garlic, spices,
Salt, pepper to taste
Olive oil
Carve off some meat from turkey bone, reserve for later use or other purposes.
Place bones in stock pot, cover with water, simmer for 1-3 hours.
Prepare other ingredients
Sautee longer cooking veggies in a heavy pot over medium high heat.
Add other vegetables as you see fit.
Add stock as desired, simmer until vegetables cooked through.
Add reserved roasted meat pieces, heat through.
Season soup to taste.
Serve at appropriate temperature.