A hearty vegetarian soup that'll satisfy even the stoutest of adventurers
This last weekend I had the pleasure of catering a Dungeons and Dragons Meet & Greet which happened to have a rather large portion of vegetarian adventurers. Among my other offerings, I knew I needed to have a really great soup as a bridge between the appetizers and the exciting mains.
Something simple, yet exciting. Enter Curried Lentil Soup. I looked for a base recipe to modify and epicurious definitely delivered with this one.
I upped the quantity of various items to serve a larger party, and replaced the chicken broth with vegetable broth. Had I more time I would have loved to have made my own veggie stock, but it was not meant to be. Still, absolutely no complaints about how this dish turned out.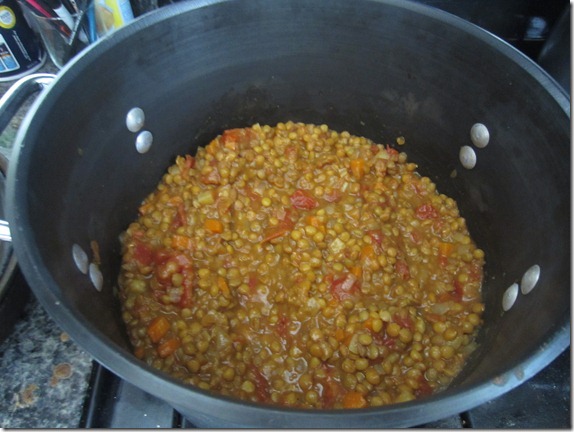 Ignoring the stuff in the background, this is actually a pretty simple dish.
You will need olive oil, cayenne pepper, curry powder, a carrot, a can of diced tomatoes, lentils, a big onion, and a big russet potato. You'll also want some salt and black pepper too.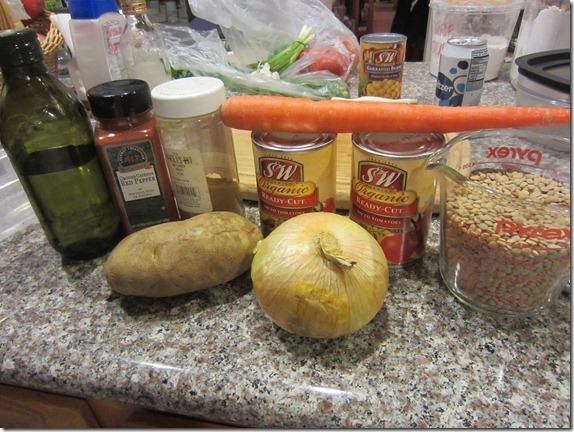 Oh, and vegetable broth or stock too, instead of chicken stock, unless you don't mind going the non vegetarian route.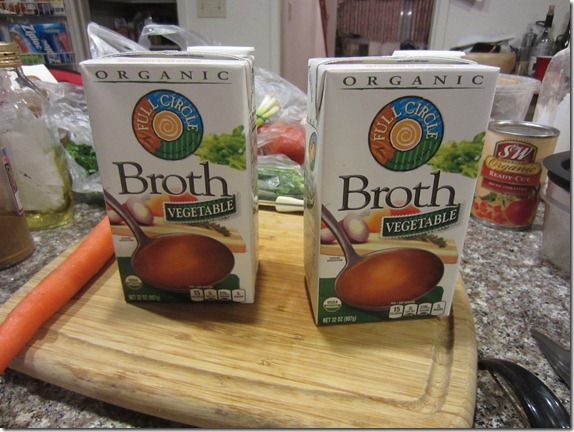 First off, soak and rinse the lentils.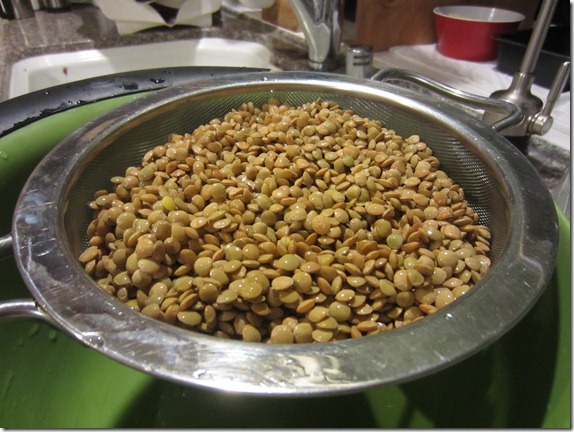 Then start prepping your veggies. Dice the onions.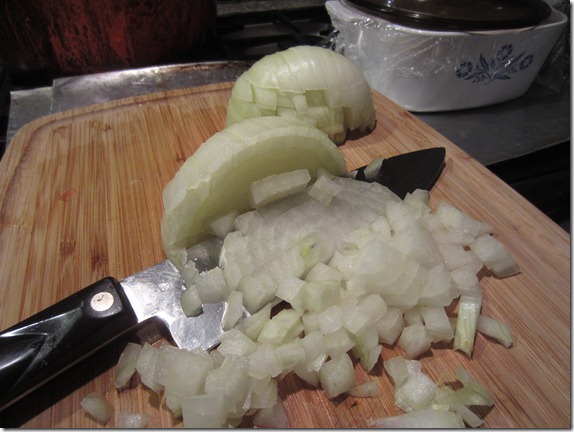 Peel and dice the potato.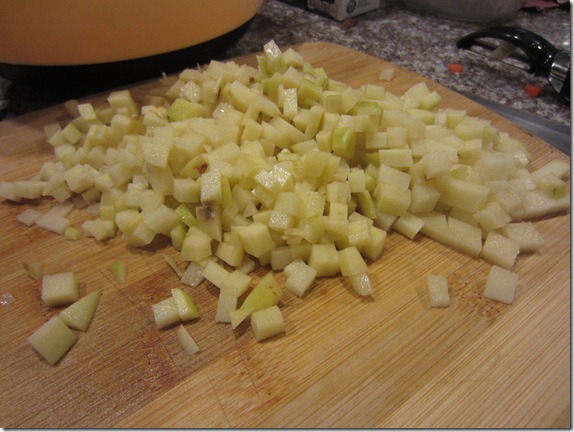 And finally the carrot. They're all going in together so you can put them into a bowl at the same time.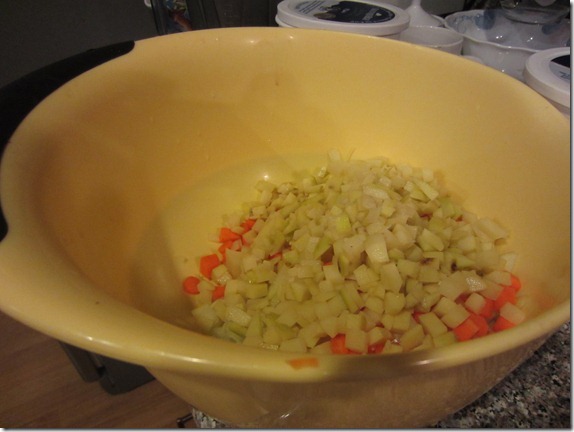 Into your big old pot over medium high heat, add in a bit of olive oil. Be generous, don't go overboard.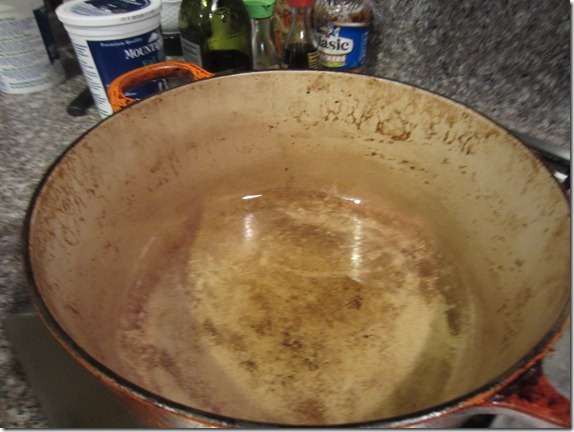 When the oil just starts to shimmer, add in all of the diced veggies. Stir until softened, about five minutes.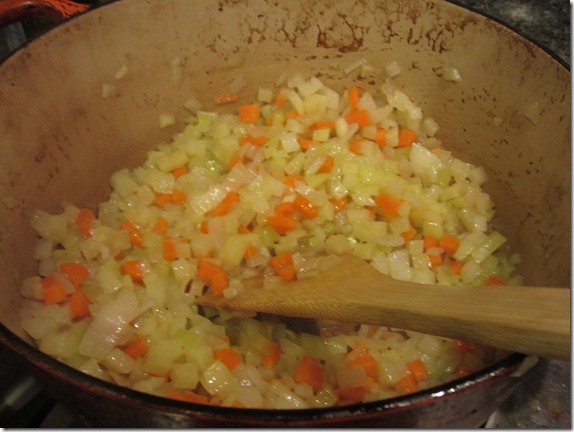 Add two and a half tablespoons of curry powder and a half teaspoon of cayenne pepper. Or a bit more if you swing that side of the spice. Cook until fragrant, about a half minute.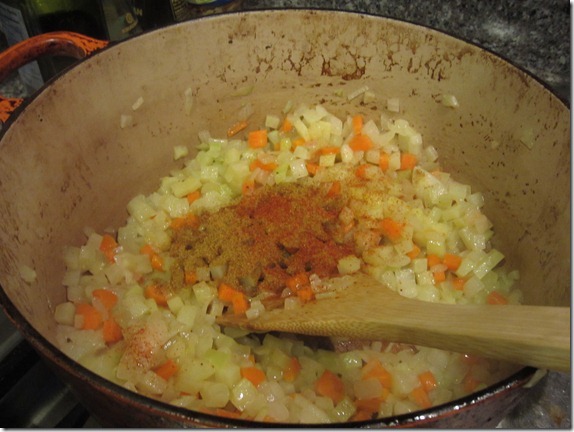 Then add in all the wet stuff, the diced tomatoes and juice, and the vegetable broth or stock.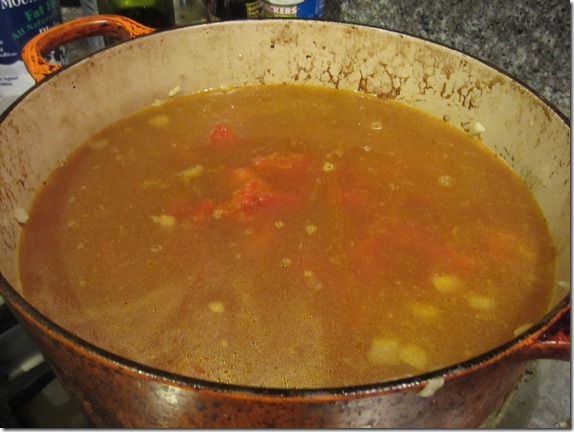 Then add in the lentils and bring to a boil over high heat.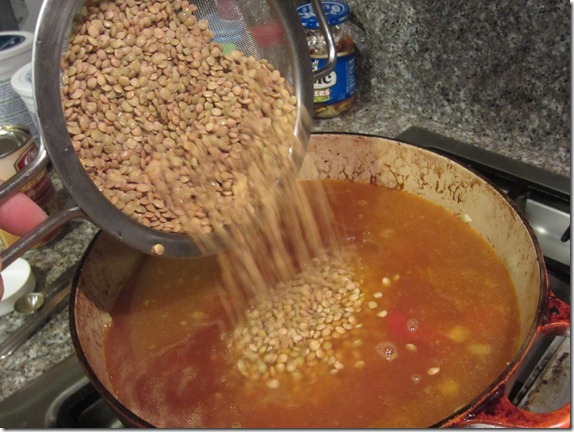 When it comes to a boil, lower the heat to medium low or lower, so it can sustain a simmer. Cover and cook for 40 minutes. Check lentils for tenderness, and cover and cook up to ten minutes more.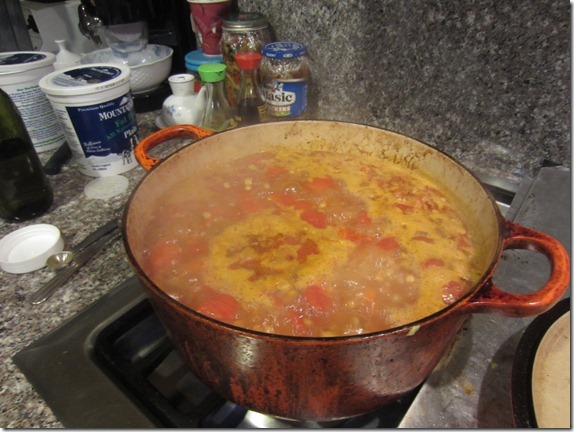 And then you'll have some delicious filling soup, cheap enough for a peasant, hearty enough to get you through the day, and a great punch of protein for your adventuring party!
Curried Lentil Soup
Recipe modified and adapted from Epicurious
Olive oil, to sauté vegetables
1 large onion, chopped
1 large potato, peeled and cut into large dice
1 large carrot, peeled and diced
2.5 tablespoons curry powder
1/2 teaspoon cayenne pepper
48 oz. of vegetable stock
1 28-ounce can diced tomatoes, with juice
2 and a half cups lentils (about 14-16 ounces), rinsed, drained

Set a large heavy pot over medium high heat, and pour in generous drizzle of oil to coat the bottom
Add the onion, potato and carrots and cook until softened, roughly 5 minutes, stirring as necessary.
Add the curry and cayenne pepper and toss into the vegetables until fragrant, a half minute
Add the stock, tomatoes and lentils. Raise heat to high until everything comes to a boil, then cover and lower heat to medium low heat.
Simmer for 40-50 minutes, until the lentils are tender.
Season with salt and pepper to taste.
Serve right away or refrigerate for up to two days before warming again to serve.
Other recipes you might like: