A splendid sweet drink for the morning
With this year's sudden onslaught of projects, classes, and all the like, one of those things which has unfortunately fallen by the wayside was my participation on the 52 Weeks of Cooking subreddit challenge.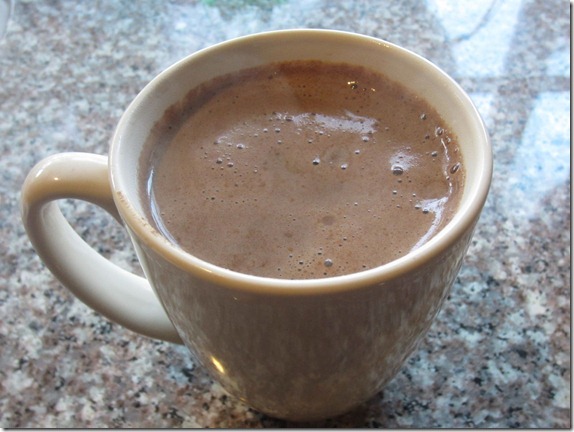 While I'm not going to be able to make up all the weeks that I've missed, I'll do my best to jog along with the more diligent posters until the end of the year. Thankfully this week's theme, cinnamon, requires a bit less planning and grand productions!
Cinnamon has been quite a versatile spice that has found its way into so many different cuisines for uses both savory and sweet.
Growing up, cinnamon was primarily featured in my mother's pho broth along with star anise and black cardamom. As I grew older I discovered it has its place in things like hot cider, cake, and Cinnamon Toast Crunch (I preferred Golden Grahams though.) One of the more exotic things I've done with cinnamon was actually making a cinnamon ice cream.
This morning I decided to go the hot drink route however, and found that a cinnamon mocha would be a splendid way to start the morning, quite a bit different than my usual black coffee.
The ingredients for this recipe involve sugar, cinnamon, unsweetened cocoa powder, milk, and espresso, not pictured yet, because I want it good and hot when I'm good and ready.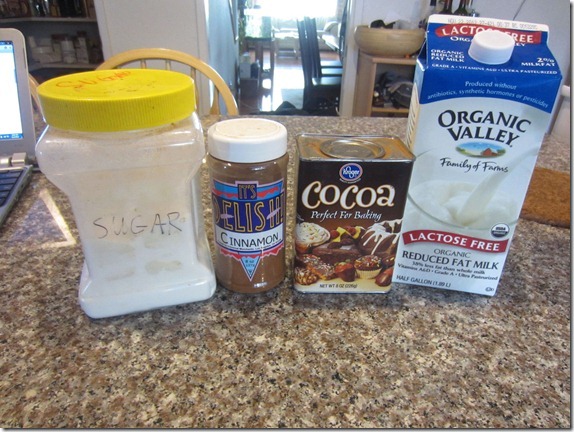 The dry ingredients are tossed together in a small mixing bowl. Just keep in mind you'll be adding some hot liquid soon and there will be some splashing. Go ahead and use a whisk to incorporate it, you'll be using it again soon.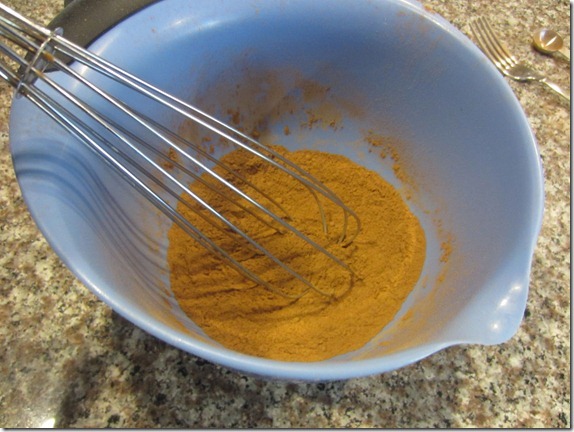 Prep the milk while the espresso is brewing! 2 cups into a small saucepan. Don't turn the heat on unless you know exactly what you're doing and when.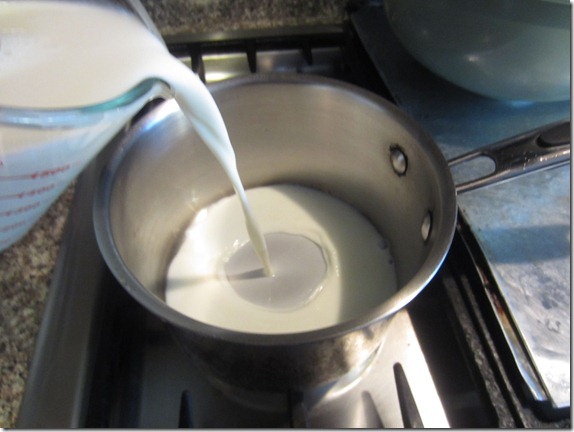 There it is, a half cup of espresso!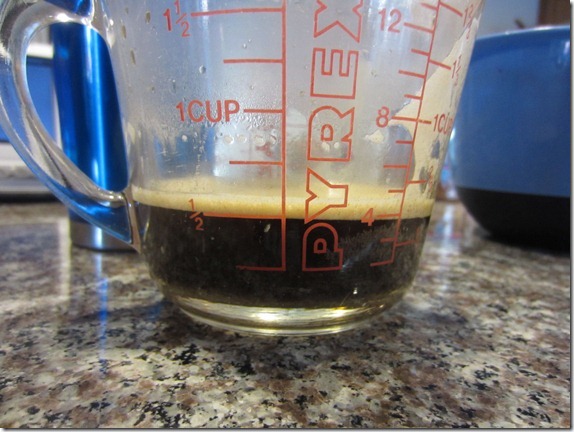 Add it to the dry ingredients.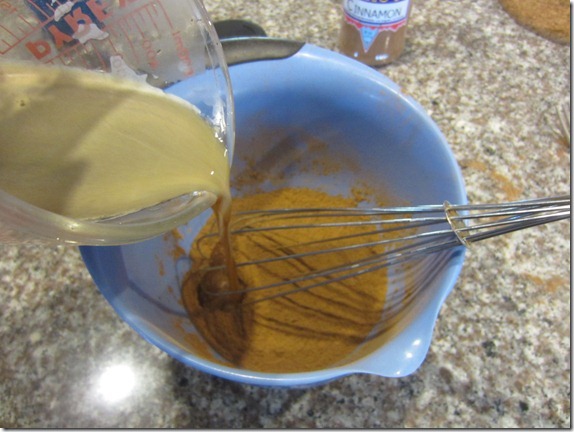 And whisk away! Almost want to drink it right now! Actually that might be unpleasant, but it certainly smelled good.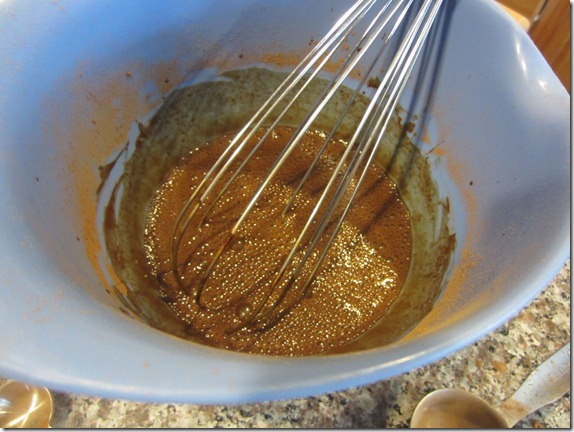 Now turn the heat to medium under the milk, when it comes to a simmer…
Add the espresso mixture and whisk it up!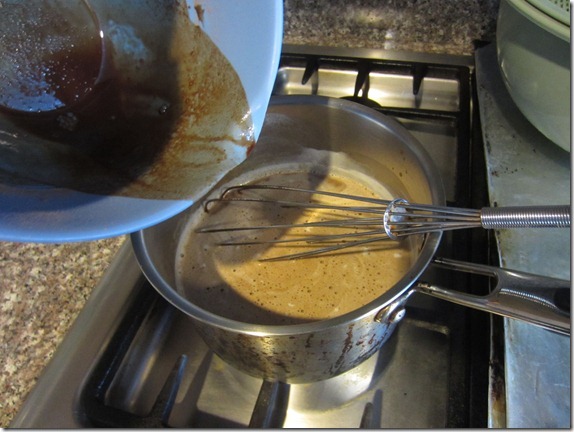 When it just comes to a boil, turn off the gas and take the pot off the heat!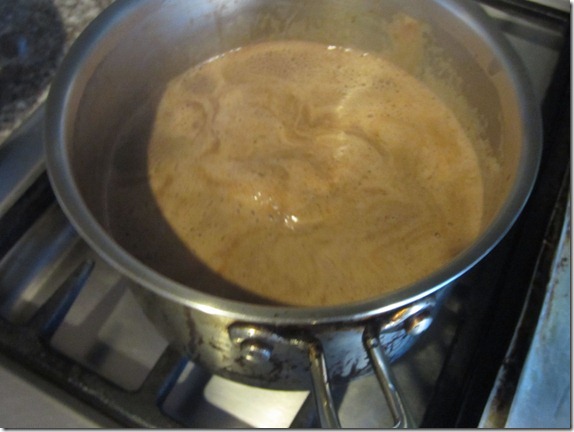 Then pour it into two mugs.
If you have whipped cream and are into that sort of thing, this is where you top it off and maybe make a seasonal design in the stuff. Unfortunately I didn't have any available so this picture is just the cinnamon mocha straight up!
Not so pretty as it could be, but still damn delicious. I actually found it a bit too sweet, so I ended up adding another shot of espresso to each cup, and it was quite a bit more palatable to me!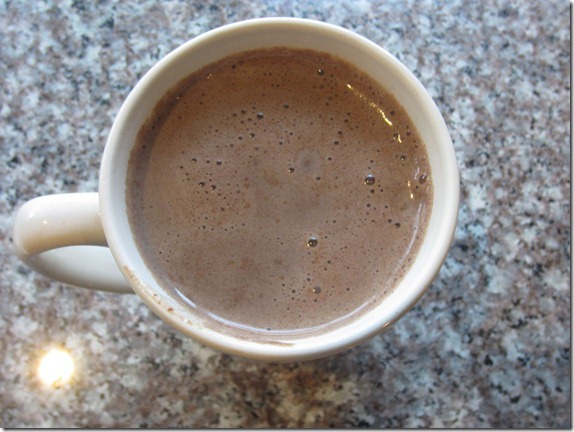 Cinnamon Mocha, adapted from Oprah.com
Ingredients for two servings
1/4 cup sugar
1/4 cup plus 2 Tbsp. dark unsweetened cocoa powder
1 tsp. cinnamon
1/2 cup freshly brewed espresso or double strength coffee + more for adjusting
2 cups 2% or whole milk
Whipped cream (optional)
Directions:
Whisk dry ingredients in a mixing bowl.
Add hot espresso and whisk until it looks like dark brown paint.
Place milk in a small saucepan and place over medium heat. When it comes to a simmer, add the espresso/cocoa mixture in a steady stream and whisk until well incorporated.
Continue stirring until the mixture comes to a boil. Remove from heat.
Pour into two mugs, and serve immediately.