Wherein A Cook & A Geek Dresses Up an Egg for Halloween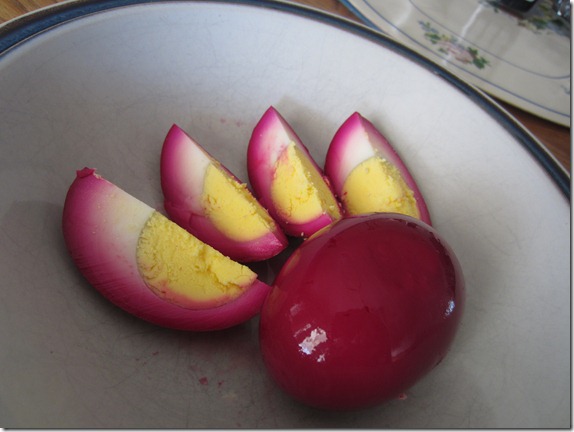 Or beeting off your huevos in time for the holidays
So I guess this is a thinly veiled attempt at making some food seasonal given the upcoming spooky holiday. Because shortcuts and multi purposing are beautiful things.
It's actually a bit of a coincidence really. Dad came back and brought home some beautiful fresh beets because he wanted to have some of these naturally dyed beauties after seeing some in the Amish country on his most recent excursion. I've actually seen these before but I've never realized they were a Pennsylvania Dutch tradition before my dad told me he saw these there.
The more you know I guess!